Casual TA - SH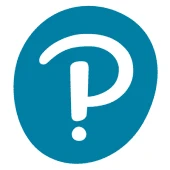 Pearson
Shanghai, China
Posted on Thursday, September 7, 2023
Pearson VUE ( www.pearsonvue.com ) is the global leader in computer-based testing delivering exams through the worlds most comprehensive and secure network of test centres in more than 180 countries.
Pearson VUE offers a great environment to start or grow your career, we are now hiring for a Test Centre Administrator to join our team based in Shanghai.
Working Arrangements
Initially a 12 month casual role
Working hours are not fixed and will vary, Monday - Sunday 7:00am –11:00pm depending on test centre's opening hours.
Required to work a variety of days and shifts. We will endeavour to let you know your work pattern 2 - 4 weeks in advance.
Flexible approach to working is essential as opening hours can vary according to business need
Hourly Rate – CNY40-45 per hour
Role
To perform the administration and invigilation of exams; including understanding, implementing and taking ownership of all aspects of the policies and procedures of all examination processes.
Key Responsibilities
Provide a high level of customer service.
Prepare equipment and test environment per company procedures to deliver testing.
Process candidates' sign-in (including verification of candidate identity) according to Pearson VUE and clients' procedures.
Explain the test process to candidates and deal with other queries as required.
Ensure the integrity and security of tests are maintained and that they are supervised/invigilated to the required standard.
Help to ensure a clean, professional, quiet testing atmosphere in the centre.
Essential Experience & Qualifications
Fluent in communicating in English, both verbal and written, as well as Chinese.
Good face-to-face communication skills with experience in a customer facing role.
Ability to work with procedures and policy. Strong attention to detail.
Must enjoy working with people, have effective time management skills, Ability to work under pressure.
Be comfortable in a quiet environment.
PC literate.
Pearson VUE(www.pearsonvue.com)公司是全球最大的计算机化考试和测评公司,业务覆盖信息技术、学术、政府和职业考试等领域。Pearson VUE提供从考试开发、数据管理到考试发送等一整套服务,并通过遍及180多个国家的全球最完善和最安全的考试中心网络发送各类考试。每年我们会在这些考试中心对数百万人的技能和知识进行检验。Pearson VUE可以为您提供一个良好的职业发展环境。现诚聘一名考管员,加入我们的上海团队。
Pearson VUE 公司是全球最大的教育公司 - 培生集团旗下的公司,业务遍及全球并且在市场中占主导地位。培生集团同时在伦敦和纽约证券交易所上市(NYSE:PSO; LSE: PSON)。
工作安排:
为期12个月的兼职工作。
工作时间排班制. 周一至周日(7:00 – 23:00),具体时间不固定。应聘者应能够配合弹性上班,
一般可以至少提前两周获得日程安排
每小时工资为40-45 元。
主要职责:
执行考试的管理和监考工作; 该职位需要理解、遵守和执行考试规则和流程。还应向考生提供高水平的客户服务,并负有持续提升品牌形象的责任.
在考试中心提供高水平的客户服务。
按照公司规定做好考试前应有的准备工作, 确保设备正常运行, 递送考试。
根据Pearson VUE和客户规定流程,为考生办理签到手续(包括验证考生身份)。
向考生解释考试流程、及根据需要处理其他相关查询。
确保考试的完整性和安全性,并按照标准要求对考生进行监督。
协助确保考试中心有一个清洁、专业、安静的考试环境
基本经验及任职资格:
流利的中、英文能力。听、说、读、写中等以上。
良好的沟通能力,具有客服工作经验尤佳。
具有按照公司规定的政策规则和流程工作的能力。工作细心、认真。
善于团队协作,具备有效的时间管理技能,抗压性强。
适应安静的工作环境.
熟悉电脑操作。
What to expect from Pearson
Did you know Pearson is one of the 10 most innovative education companies of 2022?
At Pearson, we add life to a lifetime of learning so everyone can realize the life they imagine. We do this by creating vibrant and enriching learning experiences designed for real-life impact. We are on a journey to be 100 percent digital to meet the changing needs of the global population by developing a new strategy with ambitious targets. To deliver on our strategic vision, we have five business divisions that are the foundation for the long-term growth of the company: Assessment & Qualifications, Virtual Learning, English Language Learning, Workforce Skills and Higher Education. Alongside these, we have our corporate divisions: Digital & Technology, Finance, Global Corporate Marketing & Communications, Human Resources, Legal, Strategy and Direct to Consumer. Learn more at We are Pearson.
We value the power of an inclusive culture and also a strong sense of belonging. We promote a culture where differences are embraced, opportunities are accessible, consideration and respect are the norm and all individuals are supported in reaching their full potential. Through our talent, we believe that diversity, equity and inclusion make us a more innovative and vibrant place to work. People are at the center, and we are committed to building a workplace where talent can learn, grow and thrive.
Pearson is an Affirmative Action and Equal Opportunity Employer and a member of E-Verify. We want a team that represents a variety of backgrounds, perspectives and skills. The more inclusive we are, the better our work will be. All employment decisions are based on qualifications, merit and business need. All qualified applicants will receive consideration for employment without regard to race, ethnicity, color, religion, sex, sexual orientation, gender identity, gender expression, age, national origin, protected veteran status, disability status or any other group protected by law. We strive for a workforce that reflects the diversity of our communities.
To learn more about Pearson's commitment to a diverse and inclusive workforce, navigate to: Diversity, Equity & Inclusion at Pearson.
Note that the information you provide will stay confidential and will be stored securely. It will not be seen by those involved in making decisions as part of the recruitment process.
Job: CONTINGENT WORKER
Organization: Assessment & Qualifications
Schedule: PART_TIME
Req ID: 13128