Stakeholder Relationships Manager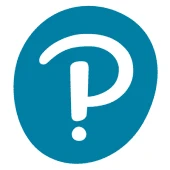 Pearson
Customer Service
Toronto, ON, Canada
Posted on Thursday, September 7, 2023
Role Overview - Stakeholder Relationship Manager, PTE, Canada
Pearson Test of English (PTE) is a portfolio of high stakes English language tests are which rapidly growing recognition across Canada.
The Stakeholder Relationships Manager , will report to the Director of Pearson Test of English (PTE).
This position requires an enthusiastic self-starter to liaise with external stakeholders and key industry players (such as agents) to grow PTE and educate this audience on the features and benefits of the products. This role has responsibility for managing relationships with a broad range of stakeholders in the international education and migration sector, this includes but is not limited to organisations such as; government, universities, peak bodies, education & migration agents, ELT colleges and service providers, to position PTE as the Secure English Language Test (SELT) of choice for agents and develop long-lasting business relationships as well as build brand awareness and demand for the test within Canada.
The Stakeholder Relationships Manager is responsible for building partnerships with agents through networking, cold calling, client meeting and customer references and is encouraged to develop their own business relationships by building a solid network. Additionally, the Stakeholder Relationships Manager will work closely with the other Canada Regional Managers as well as the Marketing Team to agree plans, build partnerships, generate revenue, and raise the PTE profile.
Internally the role works with local and globally based colleagues – Sales, Marketing, Product, Government Relations and VUE – to ensure appropriate arrangements are established to ensure business continuity and growth.
High Level Responsibilities:
Contribute to achieving revenue targets in Canada by ensuing PTE recognition is gained and maintain for the Central region.

Build and maintain relationships with the Canadian government to ensure Pearson and PTE is represented and positioned for success.

Develop and implement an agent engagement & recruitment action plan

Provide guidance & leadership for agent engagement across the team

Represent the interests of Canada in product development with specific focus on PTE Partners and the needs of Canadian based agents

Work alongside PTE colleagues globally to drive activity between Canada and sending markets to align strategies and identify areas of collaboration.

Maintain an in depth and up to date understanding of market and competitor activities and dynamics, ensuring key information is systematically shared with the wider team and geographies

Proactively position PTE brand in the market, continuing to raise awareness and understanding within the international education and migration industry
Qualifications & Skills:
Ability to work comfortably with budget, revenue and cost figures

Experience in international higher education in a sales consultancy or operational capacity

Experience working with government stakeholders - preferred

Minimum 5 years experience in a similar or complementary role – essential

Experience in language assessment preferred

Marketing experience - desired

Knowledge of international migration

Degree qualified or equivalent work experience

Personal profile

Strong organisational skills

Ability to communicate (oral and written) with internal and external stakeholders at varying levels of seniority

Commitment to a collaborative working environment

Comfortable with a matrix organisation
What to expect from Pearson
Did you know Pearson is one of the 10 most innovative education companies of 2022?
At Pearson, we add life to a lifetime of learning so everyone can realize the life they imagine. We do this by creating vibrant and enriching learning experiences designed for real-life impact. We are on a journey to be 100 percent digital to meet the changing needs of the global population by developing a new strategy with ambitious targets. To deliver on our strategic vision, we have five business divisions that are the foundation for the long-term growth of the company: Assessment & Qualifications, Virtual Learning, English Language Learning, Workforce Skills and Higher Education. Alongside these, we have our corporate divisions: Digital & Technology, Finance, Global Corporate Marketing & Communications, Human Resources, Legal, Strategy and Direct to Consumer. Learn more at We are Pearson.
We value the power of an inclusive culture and also a strong sense of belonging. We promote a culture where differences are embraced, opportunities are accessible, consideration and respect are the norm and all individuals are supported in reaching their full potential. Through our talent, we believe that diversity, equity and inclusion make us a more innovative and vibrant place to work. People are at the center, and we are committed to building a workplace where talent can learn, grow and thrive.
Pearson is an Affirmative Action and Equal Opportunity Employer and a member of E-Verify. We want a team that represents a variety of backgrounds, perspectives and skills. The more inclusive we are, the better our work will be. All employment decisions are based on qualifications, merit and business need. All qualified applicants will receive consideration for employment without regard to race, ethnicity, color, religion, sex, sexual orientation, gender identity, gender expression, age, national origin, protected veteran status, disability status or any other group protected by law. We strive for a workforce that reflects the diversity of our communities.
To learn more about Pearson's commitment to a diverse and inclusive workforce, navigate to: Diversity, Equity & Inclusion at Pearson.
Note that the information you provide will stay confidential and will be stored securely. It will not be seen by those involved in making decisions as part of the recruitment process.
Job: SALES
Organization: English Language Learning
Schedule: FULL_TIME
Req ID: 13103