Pearson Campus Ambassador - University of North Carolina Wilmington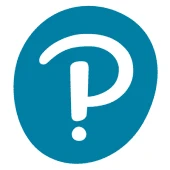 Pearson
Customer Service
Wilmington, NC, USA
Posted on Thursday, September 7, 2023
This is not your typical brand ambassador role. Our Pearson Campus Ambassadors (PCAs) gain real world experience by collaborating with product and marketing teams, working on a virtual team, and developing professional communication skills. Don't take it from us, click HERE and learn from current and former PCAs.
Learn more about your daily, weekly, and monthly activities!
Earn real world experience by partnering with your local Pearson team through MyLab/Mastering/REVEL/Pearson+ presentations and technology registration tables.

The student voice matters! Shape Pearson products by providing valuable feedback through focus groups, surveys, and other projects.

Create content for our global brand across major social media platforms to engage students on your campus and beyond.

Become a member of the PCA virtual team! The team is comprised of over 150+ PCAs from across the country working toward a common goal of helping people succeed through education.
Qualifications
Are we a match?
Currently an undergraduate student (freshman or sophomore) with a 3.0 GPA or greater at the University of North Carolina Wilmington.

Able to commit to work for one academic school year. We prefer students to continue on in the program until graduation.

Preferably at least one semester of experience working with Pearson+, MyLab, Mastering, or REVEL technology.

Self-motivated, curious and proactive: ability to create and manage independent projects with limited supervision.

Strong interpersonal and presentation skills: Energetic, outgoing relationship-building skills are a must.
Compensation, Benefits, & Perks!
$10.00/hr with an average of 5-10 hours per week

Receive complimentary Pearson Higher Ed materials (including Pearson+ and our MyLab/Mastering/REVEL access codes).

Expand your professional network (think your # of LinkedIn connections) by partnering with on-campus faculty, Pearson team members, and others. Gives you a leg up when beginning your professional career!

Get published! Our PCAs create blogs & vlogs which is another opportunity to showcase your skills on your resume or LinkedIn profile!

Acquire real-world skills like problem-solving, public speaking, and communication.

Serving as a campus ambassador will not directly increase your chances of being selected for a full-time role at Pearson post-graduation—but it can indirectly support your application!
TO APPLY : Please apply online with your resume in order to be considered for this opportunity. Note: When you apply, please use your campus related address (on or off-campus).
What to expect from Pearson
Did you know Pearson is one of the 10 most innovative education companies of 2022?
At Pearson, we add life to a lifetime of learning so everyone can realize the life they imagine. We do this by creating vibrant and enriching learning experiences designed for real-life impact. We are on a journey to be 100 percent digital to meet the changing needs of the global population by developing a new strategy with ambitious targets. To deliver on our strategic vision, we have five business divisions that are the foundation for the long-term growth of the company: Assessment & Qualifications, Virtual Learning, English Language Learning, Workforce Skills and Higher Education. Alongside these, we have our corporate divisions: Digital & Technology, Finance, Global Corporate Marketing & Communications, Human Resources, Legal, Strategy and Direct to Consumer. Learn more at We are Pearson.
We value the power of an inclusive culture and also a strong sense of belonging. We promote a culture where differences are embraced, opportunities are accessible, consideration and respect are the norm and all individuals are supported in reaching their full potential. Through our talent, we believe that diversity, equity and inclusion make us a more innovative and vibrant place to work. People are at the center, and we are committed to building a workplace where talent can learn, grow and thrive.
Pearson is an Affirmative Action and Equal Opportunity Employer and a member of E-Verify. We want a team that represents a variety of backgrounds, perspectives and skills. The more inclusive we are, the better our work will be. All employment decisions are based on qualifications, merit and business need. All qualified applicants will receive consideration for employment without regard to race, ethnicity, color, religion, sex, sexual orientation, gender identity, gender expression, age, national origin, protected veteran status, disability status or any other group protected by law. We strive for a workforce that reflects the diversity of our communities.
To learn more about Pearson's commitment to a diverse and inclusive workforce, navigate to: Diversity, Equity & Inclusion at Pearson.
Note that the information you provide will stay confidential and will be stored securely. It will not be seen by those involved in making decisions as part of the recruitment process.
Job: MARKETING
Organization: Higher Education
Schedule: PART_TIME
Req ID: 13089