Asesor en Servicios de Aprendizaje - La Plata, Arg.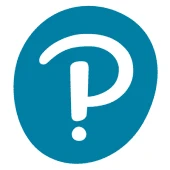 Pearson
Argentina
Posted on Tuesday, September 12, 2023
¡Queremos invitarte a sumar tu talento a la empresa de aprendizaje líder en el mundo, con más de 24,000 empleados operando en 70 países! En Pearson estamos comprometidos con un mundo que siempre está aprendiendo y con nuestro talentoso equipo que lo hace posible. Desde darle vida a clases magistrales hasta convertir los libros de texto en lecciones por computador, constantemente reexaminamos la manera en que las personas obtienen un aprendizaje significativo alrededor del mundo. Somos audaces e innovadores en nuestra manera de pensar y nos motivamos unos a otros para explorar nuevas fronteras en un entorno que nos apoye y nos inspire a siempre dar lo mejor de nosotros mismos. Buscamos construir un equipo de trabajo diverso, en el que lo más importante sea el talento, donde todos sean considerados sin importar género, etnia, religión, orientación sexual, discapacidad, edad u orígenes. Esto es lo que nos convierte en la empresa de aprendizaje líder en el mundo. Estamos buscando a la / el candidatx ideal para la posición de Asesor en Servicios de Aprendizaje en La Plata.
Responsabilidades
Promoción de productos y servicios para la vertical de ELL en Pearson Argentina.

Mantener el relacionamiento estratégico con la cartera de clientes actuales, para mantener los existing business y lograr el upselling que contribuya con el objetivo de ventas establecido para la región.

Prospección de nuevos clientes.

Cantidad de reuniones con clientes por semana, cantidad de adopciones ganadas, carga en sales force en tiempo y forma.

Preparación de presentaciones de primer nivel con clientes.

Presentar plan de cobertura en la zona, según perfil de las instituciones y líneas de producto.
Requisitos:
Experiencia comercial y/o en educación.

Experiencia en ventas consultivas.

Experiencia en uso de CRM (deseable Sales Force).

Uso de sistemas informáticos básicos (Microsoft Office especialmente Excel nivel intermedio).

Inglés B2 en adelante indispensable .

Contar con vehículo propio y permiso de manejo.
¡Transforma vidas, protagoniza el cambio, diviértete en el camino!
En Pearson LATAM nos interesa crear ambientes, relaciones y espacios donde las personas puedan colaborar juntas, usando sus talentos e ideas en un ambiente flexible y relajado. Queremos liderar juntos el futuro del aprendizaje manteniendo siempre a nuestros clientes en el corazón de todo lo que hacemos. Entendemos que cada persona es única, y la suma de esas individualidades y multiculturalidad es lo que genera un equipo que puede estar constantemente innovando y cambiando la forma en la que nuestros estudiantes aprenden. En este momento de constante desafío, donde todos nos reinventamos y reaprendemos siempre ¡Te invitamos a unirte a este talentoso equipo y protagonizar desde hoy el futuro!
What to expect from Pearson
Did you know Pearson is one of the 10 most innovative education companies of 2022?
At Pearson, we add life to a lifetime of learning so everyone can realize the life they imagine. We do this by creating vibrant and enriching learning experiences designed for real-life impact. We are on a journey to be 100 percent digital to meet the changing needs of the global population by developing a new strategy with ambitious targets. To deliver on our strategic vision, we have five business divisions that are the foundation for the long-term growth of the company: Assessment & Qualifications, Virtual Learning, English Language Learning, Workforce Skills and Higher Education. Alongside these, we have our corporate divisions: Digital & Technology, Finance, Global Corporate Marketing & Communications, Human Resources, Legal, Strategy and Direct to Consumer. Learn more at We are Pearson.
We value the power of an inclusive culture and also a strong sense of belonging. We promote a culture where differences are embraced, opportunities are accessible, consideration and respect are the norm and all individuals are supported in reaching their full potential. Through our talent, we believe that diversity, equity and inclusion make us a more innovative and vibrant place to work. People are at the center, and we are committed to building a workplace where talent can learn, grow and thrive.
Pearson is an Affirmative Action and Equal Opportunity Employer and a member of E-Verify. We want a team that represents a variety of backgrounds, perspectives and skills. The more inclusive we are, the better our work will be. All employment decisions are based on qualifications, merit and business need. All qualified applicants will receive consideration for employment without regard to race, ethnicity, color, religion, sex, sexual orientation, gender identity, gender expression, age, national origin, protected veteran status, disability status or any other group protected by law. We strive for a workforce that reflects the diversity of our communities.
To learn more about Pearson's commitment to a diverse and inclusive workforce, navigate to: Diversity, Equity & Inclusion at Pearson.
Note that the information you provide will stay confidential and will be stored securely. It will not be seen by those involved in making decisions as part of the recruitment process.
Job: SALES
Organization: English Language Learning
Schedule: FULL_TIME
Req ID: 13135
#LI-REMOTE