Associate Program Lead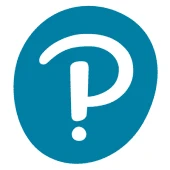 Pearson
Houston, TX, USA
Posted on Tuesday, September 12, 2023
The Associate Program Lead for Pearson Braille Services is responsible for coordinating development activities related to assigned testing programs. This individual will also partner with Operations Project Management to ensure adherence to schedules, comprehensive identification of requirements, and on-time delivery of all braille testing materials.
Major Responsibilities
Coordinate development activities (i.e., transcription, graphic design, and proofreading) for assigned state testing programs

Respond to braille format questions from Braille Transcribers

Perform tactile graphic review and provide constructive feedback to Graphic Artists

Develop and recommend procedural changes to increase productivity and decrease costs

Build quality into all aspects of work by maintaining compliance with all quality requirements

Compile data for monthly, quarterly, and annual reports

Follows all company policies, procedures, and business ethics codes
Supervisory Responsibilities
None
Physical Demands/Environmental Factors/ Mental Demands
Frequent use of standard office equipment

Prolonged sitting

Frequent bending/stooping, pushing/pulling, and twisting

Repetitive hand motions (keyboarding and use of mouse)

Light manual labor required which includes the ability to pack, move, pick-up and relocate boxes weighing up to 50 lbs.

May work prolonged and irregular hours

Work with frequent interruptions

Maintain emotional control under pressure
Qualifications Education
Bachelor's Degree in Business, Education, or Technical Field or commensurate experience
Required Training
Participate in department technology and braille training/continuing education courses.

Successfully complete all lessons of the Unified English Braille Accessible Braille Training Course:

Literary Lessons 1-31

Introduction to Math Lessons 1-10

Advanced Math Lessons 1-10

Braille Formats: Principles of Print-to-Braille Transcription, 2016 (all sections)

Guidelines and Standards for Tactile Graphics, 2010 (all units)

An Introduction to Braille Mathematics (Lessons 1-7)

Guidance for Transcription Using the Nemeth Code within UEB Contexts
Experience
Minimum of three years of experience in program or project management
Special Knowledge and Skills
Intermediate proficiency in the use of a computer, including a solid working knowledge of standard computer applications including MS Word, Excel, and Outlook

Self-starter with the ability to work independently with little to no supervision

Excellent organizational, interpersonal/teamwork, and communication (written and verbal) skills

Attain basic braille knowledge within six months of employment

Understanding the setting of requirements and the customer-supplier relationship

Keen attention to detail in all aspects of job

Perform all tasks with a sense of urgency
Preferred Qualifications
Bachelor's degree
Braille Transcriber certification
Braille Formats certification
Certified Teacher of the Visually Impaired
What to expect from Pearson
Did you know Pearson is one of the 10 most innovative education companies of 2022?
At Pearson, we add life to a lifetime of learning so everyone can realize the life they imagine. We do this by creating vibrant and enriching learning experiences designed for real-life impact. We are on a journey to be 100 percent digital to meet the changing needs of the global population by developing a new strategy with ambitious targets. To deliver on our strategic vision, we have five business divisions that are the foundation for the long-term growth of the company: Assessment & Qualifications, Virtual Learning, English Language Learning, Workforce Skills and Higher Education. Alongside these, we have our corporate divisions: Digital & Technology, Finance, Global Corporate Marketing & Communications, Human Resources, Legal, Strategy and Direct to Consumer. Learn more at We are Pearson.
We value the power of an inclusive culture and also a strong sense of belonging. We promote a culture where differences are embraced, opportunities are accessible, consideration and respect are the norm and all individuals are supported in reaching their full potential. Through our talent, we believe that diversity, equity and inclusion make us a more innovative and vibrant place to work. People are at the center, and we are committed to building a workplace where talent can learn, grow and thrive.
Pearson is an Affirmative Action and Equal Opportunity Employer and a member of E-Verify. We want a team that represents a variety of backgrounds, perspectives and skills. The more inclusive we are, the better our work will be. All employment decisions are based on qualifications, merit and business need. All qualified applicants will receive consideration for employment without regard to race, ethnicity, color, religion, sex, sexual orientation, gender identity, gender expression, age, national origin, protected veteran status, disability status or any other group protected by law. We strive for a workforce that reflects the diversity of our communities.
To learn more about Pearson's commitment to a diverse and inclusive workforce, navigate to: Diversity, Equity & Inclusion at Pearson.
Note that the information you provide will stay confidential and will be stored securely. It will not be seen by those involved in making decisions as part of the recruitment process.
Job: PUBLISHING
Organization: Assessment & Qualifications
Schedule: FULL_TIME
Req ID: 13138