Senior Manager -Marketing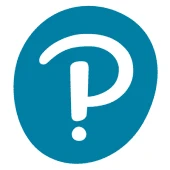 Pearson
Marketing & Communications
Noida, Uttar Pradesh, India
Posted on Tuesday, September 12, 2023
Reports to: Country Head – India
About Pearson:
Our purpose at Pearson is to help everyone achieve their potential through learning. At the heart of this is a commitment to sustainable practices and meaningful, measurable outcomes.
Our company: We are the world's leading learning company. Our ability to help people learn is built on our ability to grow with and adapt to a constantly evolving market. Our 20,000+ employees around the world in 200 countries in which we operate are dedicated to doing just that: creating the digital-first, accessible and sustainable learning resources that prepare tens of millions of people each year for a lifetime of learning.
Our strategy allows us to seize three global opportunities for continued growth: the rise in online and digital tools for schools and education, the workforce skills gap, and the growing need for accreditation and certification.
Our five business divisions: As part of our strategy to reposition Pearson for growth, we've organised our business into five business divisions. Each division benefits from our shared IP and market-leading capabilities. They will be underpinned by our Direct to Consumer group, which will oversee the standards required with regards to the consumer experience, design, brand and marketing, ensuring initiatives can be aligned into one consumer roadmap.
In Higher Education, we're driving new growth and sustained engagement by accelerating our move to digital and fostering lifelong relationships with students.
Our team: We're the only global company where you can unleash your talent while helping millions of people make progress in their lives through learning. You can live our values of being brave, imaginative, decent, and accountable.
You can help us build a more inclusive learning culture where everyone—regardless of what they look like, where they come from, or what they believe—has the capability to unlock new skills and claim new opportunities.
The Opportunity:
Pearson India is looking for a Senior Manager – Marketing, who will:
Accelerate our B2B, B2B2C marketing efforts and enable E-Commerce Marketing for India. The role will be a strategic partner to, and report into the Country Head, India. The role will lead a full spectrum of performance offline, and digital marketing channels and thrive on driving new learner acquisition and consistent ROI optimization. Indeed, a new moment for Pearson India as we pivot our business, this is a unique opportunity to accelerate from established marketing foundations and drive growth for this new product lines which are in pipeline to hit India market over the next several months. You will be a multi-dimensional strategic and operational marketing expert, deeply experienced in driving customer and consumer value and adept at putting the consumer first.
Core responsibilities in this role:
Enhance our Marketing capability across our key strategic markets and build a marketing culture that puts the customer at the heart of our thinking.

Develop and drive clear marketing strategies (both direct & via partners), and customer messaging to support product proposition and drive awareness, interest and conversion.

Use our wealth of Owned data sources to build unique content that drives campaigns to relevant customer and market segments.

Work with internal and external stakeholders and gather Consumer Research & Insights to drive market research efforts for the division, identify market opportunities and competitor threats. This requires good market intelligence and ongoing analysis of our customer data.

Allocate marketing spend to build pipeline and generate leads in line with revenue expectations. Exploit market opportunities and counter threats, noting that this needs to pivot on a month-by-month (or more frequent) basis.

Develop a customer value management strategy to ensure that we derive maximum lifetime value from our customers.

Develop customer retention strategy, in line with Customer Services and data strategy.

Understand how the Pearson brand and product brands resonate in each region/ geo/ city, and track NPS for Pearson products.

Run product/ business campaigns and ongoing brand awareness campaigns that balance global Pearson as well as local needs and leverage global collateral. Importantly, a deep understanding of who our customers are is needed to craft campaigns that really work.

Track competitor activity including spend and activity on marketing/ brand awareness.

Optimize our lead generation funnel, continually seeking new and innovative ways to drive brand-building investment efficiency without impacting our effectiveness.

Help our customers easily navigate our product offerings and understand what the best learning content is for them. Leave customers in no doubt that Pearson is the learning provider of choice.

Crafting propositions and messaging that clearly articulate our solutions and offerings.

Partner with the Product team on defining new product strategies: Identifying the problem our products solve, recommending its role and position in our product range. Identifying our key point of difference and driving superiority claims to support.

Build a community of the voice of the customer that enables Pearson equity in industry.
Team/culture
The role is collaborative, closely working with the business, sales, product development, and other corporate functions in an effort to meet overall marketing performance objectives through complimentary cross-functional efforts

Increase organizational effectiveness and performance through innovating, solutioning and anticipating key account changes and improvements proactively

Foster a culture that encourages and supports a contemporary and customer–centric culture within the organization

Build a top performing team of professionals, inspire and engage people and mobilize them around ambitious goals

Provides leadership for team members building digital ready & future ready culture and nurture growth mindset
Ideal Experience:
The Demonstrable professional experience in Marketing with a strong record of accomplishment in brand messaging, direct response and customer acquisition

Significant B2B & B2B2C experience for matrix, global organizations

Proven experience in creating strategies to reach and influence key enterprise decision-makers

Track record of developing and optimizing marketing campaigns, with deep knowledge of digital networks including LinkedIn, Google, etc

Strong understanding of customer segmentation and how it can feed into acquisition marketing channels

Experience managing media planning and buying agencies

Experience managing budgets across numerous performance-driven marketing channels

Ability to analyze and interpret data to generate insights that inform investment decisions and marketing strategy

Experience developing and reporting on metrics and KPIs for business goals, process improvements and campaign management

Experience managing cross-functional projects

Educated to degree level or equivalent, you may also benefit from holding a professional Marketing qualification or MBA
Key Attributes:
A creative thinker and effective communicator who has an open and engaging style and a high level of personal integrity

A person who builds strong partnerships with others, consults with colleagues as necessary, irrespective of status, and has a strong commitment to equality and diversity in education and employment

Action-oriented with a "roll up your sleeves approach"

Strong commercial awareness; possess highly developed skills in decision-making, persuasion, influencing, presentation, and negotiation

Strong analytical skills: ability to define problems, collect details data, analyze and interpret results and recommend changes and improvements

Resilient and able to perform under demanding and competitive market

Have the credibility, experience, and judgement to operate effectively at a senior level in the organization
What to expect from Pearson
Did you know Pearson is one of the 10 most innovative education companies of 2022?
At Pearson, we add life to a lifetime of learning so everyone can realize the life they imagine. We do this by creating vibrant and enriching learning experiences designed for real-life impact. We are on a journey to be 100 percent digital to meet the changing needs of the global population by developing a new strategy with ambitious targets. To deliver on our strategic vision, we have five business divisions that are the foundation for the long-term growth of the company: Assessment & Qualifications, Virtual Learning, English Language Learning, Workforce Skills and Higher Education. Alongside these, we have our corporate divisions: Digital & Technology, Finance, Global Corporate Marketing & Communications, Human Resources, Legal, Strategy and Direct to Consumer. Learn more at We are Pearson.
We value the power of an inclusive culture and also a strong sense of belonging. We promote a culture where differences are embraced, opportunities are accessible, consideration and respect are the norm and all individuals are supported in reaching their full potential. Through our talent, we believe that diversity, equity and inclusion make us a more innovative and vibrant place to work. People are at the center, and we are committed to building a workplace where talent can learn, grow and thrive.
Pearson is an Affirmative Action and Equal Opportunity Employer and a member of E-Verify. We want a team that represents a variety of backgrounds, perspectives and skills. The more inclusive we are, the better our work will be. All employment decisions are based on qualifications, merit and business need. All qualified applicants will receive consideration for employment without regard to race, ethnicity, color, religion, sex, sexual orientation, gender identity, gender expression, age, national origin, protected veteran status, disability status or any other group protected by law. We strive for a workforce that reflects the diversity of our communities.
To learn more about Pearson's commitment to a diverse and inclusive workforce, navigate to: Diversity, Equity & Inclusion at Pearson.
Note that the information you provide will stay confidential and will be stored securely. It will not be seen by those involved in making decisions as part of the recruitment process.
Job: MARKETING
Organization: Higher Education
Schedule: FULL_TIME
Req ID: 13081