Financial Analyst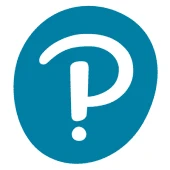 Pearson
IT, Accounting & Finance
Mandaluyong, Metro Manila, Philippines
Posted on Tuesday, September 12, 2023
At Pearson, we're committed to a world that's always learning and to our talented team who makes it all possible. We are bold thinkers and standout innovators who push the boundaries of technology. We create seeds of learning that become the catalyst for the world's innovations. Within the Pearson Virtual Schools (PVS) division we have reimagined K-12 education through our virtual school and curriculum offerings. Our schools, Connections Academy and Pearson Online Academy, provide a best-in-class online learning environment for K-12 students to acquire the skills and confidence they need to adapt and thrive in a changing world. We also support school districts with curriculum, teachers, and technology as they make the shift to online. The COVID-19 pandemic introduced significant disruption and transformation to the K-12 learning market. And as a result, our category has seen explosive growth and our business has experienced enormous increases in awareness and enrollment. This presents an incredible opportunity for our team to chart a ground-breaking path through this shifting environment to achieve continued success.
Purpose Summary
The Operations Financial Analyst is responsible for data-oriented and operational tasks related to Customer Success Service Delivery (CSSD) service lines. The Operations Financial Analyst supports our CSSD department by creating and managing purchase orders, supplying needed guidance to 3rd party vendors, and supporting audits required to ensure services have been delivered to Connections Academy students and invoices are accurate. This role will also be responsible for creating visuals to explain financial data, utilize data management tools such as Microsoft Excel and HubSpot, and support the design, development, and maintenance of financial reports for the department. The Operations Financial Analyst will also be responsible for data collection, regular reporting, and analysis to ensure CSSD leadership has the necessary information to drive financially responsible decisions. This position sits under the CSSD Academic Services Team and reports directly to the Operations Lead.
Core Tasks and Responsibilities
Create and manage purchase orders for CSSD department

Perform all duties related to purchase order management including creation, maintenance, increase requests, raising support tickets, etc.

Audit services provided to Connections Academy students to ensure invoices from 3rd party vendors are accurate

Maintain strong relationships with Operations Lead and Vendor Implementation Manager by providing regular updates to ensure correct amounts are receipted for purchase orders

Prepare files for import into HubSpot (training provided)

Supports invoice auditing and governance process for third-party providers

Review/Audit transactional support and reconcile missing items

Review transactional coding or code missing elements

Participate in process and service improvement initiatives

Other duties as assigned
Required Skills, Experience, and Competencies
Bachelor's degree in Finance, Accounting or related field

Three (3) years general accounting experience

Multinational company environment

Candidate must be amenable to work on a night shift (US time zone)

Competent in using and learning a variety of software programs (e.g. Microsoft PowerBI, Microsoft Office, HubSpot, SmartSheets, Microsoft Teams/Zoom, etc.)

Strong Microsoft Excel skills in order to manipulate data and complete financial tasks

Familiarity with PowerBI, SmartSheets, and HubSpot a plus

Ability to prioritize and balance a variety of tasks, supporting multiple customers, stakeholders, and service lines

Ability to adapt to function effectively in a matrix working structure

Stakeholder management

Strong verbal and written communication skills and the ability to effectively communicate with both finance and non-finance professionals

Experience of working within a large organization

Ability to work as part of a team, identifying and providing support to colleagues

Attention to detail
Key relationships
Works closely with Academic Services Leads to support the financial and auditing needs of CSSD

Works closely with fellow Operations Financial Analysts and other members of the Operations Team

Works with internal PVS teams, particularly the finance team and Coupa support team
What to expect from Pearson
Did you know Pearson is one of the 10 most innovative education companies of 2022?
At Pearson, we add life to a lifetime of learning so everyone can realize the life they imagine. We do this by creating vibrant and enriching learning experiences designed for real-life impact. We are on a journey to be 100 percent digital to meet the changing needs of the global population by developing a new strategy with ambitious targets. To deliver on our strategic vision, we have five business divisions that are the foundation for the long-term growth of the company: Assessment & Qualifications, Virtual Learning, English Language Learning, Workforce Skills and Higher Education. Alongside these, we have our corporate divisions: Digital & Technology, Finance, Global Corporate Marketing & Communications, Human Resources, Legal, Strategy and Direct to Consumer. Learn more at We are Pearson.
We value the power of an inclusive culture and also a strong sense of belonging. We promote a culture where differences are embraced, opportunities are accessible, consideration and respect are the norm and all individuals are supported in reaching their full potential. Through our talent, we believe that diversity, equity and inclusion make us a more innovative and vibrant place to work. People are at the center, and we are committed to building a workplace where talent can learn, grow and thrive.
Pearson is an Affirmative Action and Equal Opportunity Employer and a member of E-Verify. We want a team that represents a variety of backgrounds, perspectives and skills. The more inclusive we are, the better our work will be. All employment decisions are based on qualifications, merit and business need. All qualified applicants will receive consideration for employment without regard to race, ethnicity, color, religion, sex, sexual orientation, gender identity, gender expression, age, national origin, protected veteran status, disability status or any other group protected by law. We strive for a workforce that reflects the diversity of our communities.
To learn more about Pearson's commitment to a diverse and inclusive workforce, navigate to: Diversity, Equity & Inclusion at Pearson.
Note that the information you provide will stay confidential and will be stored securely. It will not be seen by those involved in making decisions as part of the recruitment process.
Job: FINANCE
Organization: Virtual Learning
Schedule: FULL_TIME
Req ID: 13162