Director, Institutional Product Management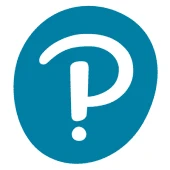 Pearson
Product
Poznań, Poland
Posted on Tuesday, September 12, 2023
About us:
At Pearson, we're committed to a world that's always learning and to our talented team who makes it all possible. We are bold thinkers and standout innovators who motivate each other to explore new frontiers in an environment that supports and inspires us to always be better. With a rich heritage that combines 150 years of experience in publishing with the latest learning technology and digital services, we help people learn whatever, wherever and however they choose.
Purpose:
The Director, Institutional Product Management reports to the Vice President of Product Management, Institutions. The Director, Institutional Product Management leads a product team to assess market and customer needs, create a product strategy, define the roadmap for the product(s), monitor its development and delivery, and communicate with internal and external stakeholders. This Director and team will focus specifically on building a strategy around simplifying the portfolio and building a digital first agile portfolio that is able to easily respond to market needs. This role will be instrumental in leading their team from a print-based publishing product team to a digital-first agile solution developing product team addressing the key needs of the ELL market. The team works closely with Digital Product Management, Content Production, Assessment Production, User Experience and Efficacy to ensure the customer and market need for Pearson's ELL Institutional products are carried through into software development. The Director is expected to be an expert in Agile Software Development practices and will be part of the implementation of those practices within the Product Management team. They must also provide mentorship for internal stakeholders who are maturing in their knowledge of agile practices. The Director will lead their team through the digitization of courseware to promote and ensure a solution selling value proposition for customers. The Director will lead their team through the simplification of the product and platform portfolio to increase agility and find efficiencies in operations.
Responsibilities
Define and execute the new ELL portfolio strategy of solution selling designing user journeys from first touch through the end of the learning experience; including assessing, teaching, and re-teaching in a digital first, but hybrid solution, supporting both the learners and those that support the learners (teachers, admin, etc.)

Manage and mentor a team of product managers and associate product managers in the application of product management best practices and to help them realize professional goals and growth

Develop and continually refine product vision and roadmaps based on strategy and investment priorities, focusing on ELL learners utilizing agile methodologies

Leverage Pearson's market research, competitive intelligence, and user experience research capabilities to reflect the voice of the customer in all product roadmaps

Ensure all stakeholder voices are heard and clear priorities are set for development teams, especially focusing on key features and capabilities required to stay ahead of the competition

Clearly communicate product plans and business cases to the team and stakeholders, articulating both the product's value proposition as well as defining and measuring metrics for its success

Support preparation for release increments by coordinating the activities of multiple teams and ensuring customers and other stakeholders are informed in a timely manner

Support all quality management efforts by assuring that the aggregate results of the teams are routinely integrated; that performance, security, reliability requirements and other standards are met

Work with our research teams to define, measure, and improve the efficacy of our digital products

Advocate for effective resource allocation decisions that support the program vision

Serve as a subject matter expert on the roles and responsibilities of the Product Management team and a deep understanding of the roles and responsibilities of the Product Managers, Content Program Managers, Learning Designers, User Experience, and Digital Product Managers Develop strong working relationships with Product Development leadership to ensure tough decisions, issue escalation, and change/enhancement requests are managed well

Evaluate dashboards and reports to ensure the successful delivery of our products and adherence to best practices.

Build deep expertise and empathy for the customers and learners that use our curriculum, services, and software products

Develop rapport and trust with key stakeholders

Keep abreast of industry trends, technologies, and competitive analyses to identify new opportunities and initiatives which ultimately serve the long-term product strategy

Lead and support continual process improvement by proposing optimizations for any aspect of the development environment and lifecycle
Candidate Profile
Qualifications
Degree or equivalent preferred

Experience in institutional product management leadership: experience of working with agile methodologies; able to lead and motivate cross functional mission teams

Leadership skills; able to inspire and motivate teams around a continuously evolving agenda designed to delight our customers

Ability to balance strategic thinking/long term opportunities with operational focus

Understands customer empathy and ability to translate customer insights into winning product management strategies

Understanding of the digital and EdTech world, and able to translate this into product strategy and development, team mindset and ways of working

Ability to develop and communicate a segment vision and strategy to engage and excite the organization as well as customers

Relationship management skills and the ability to use them to drive value both within Pearson and externally

Persuasive negotiator and influencer

Strong decision making - based on evidence and data

Commercial understanding: financially fluent and with a facility for data and its interpretation to commercial advantage

Passion for education and learning

Possesses a global outlook and approach

Operates as a self-aware, effective team player

Experience of working in a global matrix organization
Skills/ Competencies
Digital Transformer: Continuously improving and learning, able to identify and create real-time, iterative solutions to external or internal obstacles.

Understand the Business: Has/develops a knowledge of Pearson's business and product strategies. Brings digital mindset and product management experience to bear in solving challenges and capturing opportunities.

Drive focus on learner outcomes: Understands and supports the delivery of learner outcomes and experience-led product development; leads teams able to embed efficacy and learning research capabilities when building solutions and approaches to implementation

Collaboration: Acts as a member of cross-functional teams with minimal guidance. Partners closely with internal stakeholders.

Innovator: Investigates and validates new market and product opportunities based on emerging trends.
What to expect from Pearson
Did you know Pearson is one of the 10 most innovative education companies of 2022?
At Pearson, we add life to a lifetime of learning so everyone can realize the life they imagine. We do this by creating vibrant and enriching learning experiences designed for real-life impact. We are on a journey to be 100 percent digital to meet the changing needs of the global population by developing a new strategy with ambitious targets. To deliver on our strategic vision, we have five business divisions that are the foundation for the long-term growth of the company: Assessment & Qualifications, Virtual Learning, English Language Learning, Workforce Skills and Higher Education. Alongside these, we have our corporate divisions: Digital & Technology, Finance, Global Corporate Marketing & Communications, Human Resources, Legal, Strategy and Direct to Consumer. Learn more at We are Pearson.
We value the power of an inclusive culture and also a strong sense of belonging. We promote a culture where differences are embraced, opportunities are accessible, consideration and respect are the norm and all individuals are supported in reaching their full potential. Through our talent, we believe that diversity, equity and inclusion make us a more innovative and vibrant place to work. People are at the center, and we are committed to building a workplace where talent can learn, grow and thrive.
Pearson is an Affirmative Action and Equal Opportunity Employer and a member of E-Verify. We want a team that represents a variety of backgrounds, perspectives and skills. The more inclusive we are, the better our work will be. All employment decisions are based on qualifications, merit and business need. All qualified applicants will receive consideration for employment without regard to race, ethnicity, color, religion, sex, sexual orientation, gender identity, gender expression, age, national origin, protected veteran status, disability status or any other group protected by law. We strive for a workforce that reflects the diversity of our communities.
To learn more about Pearson's commitment to a diverse and inclusive workforce, navigate to: Diversity, Equity & Inclusion at Pearson.
Note that the information you provide will stay confidential and will be stored securely. It will not be seen by those involved in making decisions as part of the recruitment process.
Job: PRODUCT MANAGEMENT
Organization: English Language Learning
Schedule: FULL_TIME
Req ID: 12110