Role: Data Services Lead (Analytics & Architecture)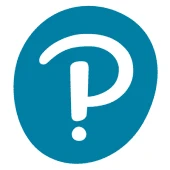 Pearson
IT, Data Science
Rotherham, UK
Posted on Wednesday, September 13, 2023
Division: Assessment & Qualifications Delivery
Location: London, Manchester, Oxford or Rotherham, UK or Chennai or Bangalore, India
UK Salary: £60-70k, plus target bonus of 8%
India Salary: 25-35LPA, plus bonus
About Pearson: At Pearson we 'add life to a lifetime of learning' so everyone can realise the life they imagine. We do this by creating vibrant and enriching learning experiences designed for real-life impact. Our Purpose | Add Life to a Lifetime of Learning. Pearson was founded in 1844 and has been built on our ability to grow with and adapt to a constantly evolving market. Our 20,000+ employees are dedicated to creating the high-quality, digital-first, accessible and sustainable resources for lifelong learning.
About UK Assessment & Qualifications: We are responsible for the delivery of nearly 4 million examination results per annum, including A-Level, GCSE, BTEC and T-levels for students in UK and International centres. Our in-house systems process every learner from registration to marking and certification, in a highly regulated business. We currently operate a hybrid estate of predominantly bespoke systems, with an ongoing strategic transformation programme to migrate from on-prem to cloud based, cost effective, scalable, and resilient services.
The Role:
The Data Services Team play a key role in our business – enabling the functioning of both operational systems and MI - through the provision of timely and accurate data.
We are looking for an enthusiastic and talented individual to join our team as a Data Services Analytics Lead. The role will sit within a diverse, friendly and experienced Data Services function within the UK Technology division. We are looking to substantially evolve our current data services layer to drive forward both our operational reporting & strategic insights.
This is a fantastic opportunity to drive major transformation within a global FTSE 100 company, working on both established platforms and greenfield projects, and gain great experience across a plethora of datasets in the education sector. Our data is incredibly complex with many challenges and nuances; this will suit someone with a thirst for learning and an eye for detail. All required support and training on our datasets and business models will be provided – we believe in nourishing talent so it can flourish.
Key Responsibilities :
Working alongside key stakeholders in both the business and technology, to thoroughly understand:
Business processes from start to finish

The data that is created and altered as a result – where and how

Business requirements for data services, including both analytical and operational

The principles of data modelling in the context of Pearson UK, including table design, best practices & optimisation

Data quality, governance, privacy and ethics
Using this knowledge to:
Maintain and improve existing data service analytical solutions

Design of new solutions to further push data as an asset across Pearson UK, including data warehousing

Work alongside a team of engineers to develop, test and rollout new services

Work with colleagues across the business to standardise data attributes and establish consistency across data sources

Create and maintain data documentation which is usable by both technology and the business

Promote data democratisation and data literacy across the business

Act as a subject matter expert and advise both technology and business decision making where appropriate

Ensure best practices are followed with regards to data privacy and governance
Essential skills and experienced required
Using and developing relational databases across multiple technologies

SQL

Working with data feeds and pipelines of big data (multiple million rows)

Data Accuracy and Quality

Dashboarding software (preferably Tableau)

Microsoft Excel

Communication skills with stakeholders of all levels, to both a technical and non-technical audience
Desirable skills
Creation and maintenance of a data warehouse

Experience with Amazon AWS solutioning

Familiarity with UK Education system
All our roles are hybrid working; for this role that means visiting your base office no more than once a week, and with the possibility of occasional business travel to UK Pearson sites.
We actively encourage our staff to participate in at least 40 hours of training a year, and offer relevant AWS (Amazon Web Service) training and certification as part of this role.
Flexible working: Pearson is committed to hybrid working practices and has adopted flexible remote and virtual working. Where possible our employees can choose to manage their attendance to the office more flexibly.
Diversity: At Pearson we value the power of an inclusive culture and a strong sense of belonging. We promote a culture wheredifferences are embraced as strengths and opportunities are equal and accessible. We do not discriminate based on race, religion, colour, national origin, gender, sexual orientation, age, marital status, veteran status, or disability status. Join us and be part of a collaborative team that drives innovation and shapes the future of software engineering!
#LI-POST
What to expect from Pearson
Did you know Pearson is one of the 10 most innovative education companies of 2022?
At Pearson, we add life to a lifetime of learning so everyone can realize the life they imagine. We do this by creating vibrant and enriching learning experiences designed for real-life impact. We are on a journey to be 100 percent digital to meet the changing needs of the global population by developing a new strategy with ambitious targets. To deliver on our strategic vision, we have five business divisions that are the foundation for the long-term growth of the company: Assessment & Qualifications, Virtual Learning, English Language Learning, Workforce Skills and Higher Education. Alongside these, we have our corporate divisions: Digital & Technology, Finance, Global Corporate Marketing & Communications, Human Resources, Legal, Strategy and Direct to Consumer. Learn more at We are Pearson.
We value the power of an inclusive culture and also a strong sense of belonging. We promote a culture where differences are embraced, opportunities are accessible, consideration and respect are the norm and all individuals are supported in reaching their full potential. Through our talent, we believe that diversity, equity and inclusion make us a more innovative and vibrant place to work. People are at the center, and we are committed to building a workplace where talent can learn, grow and thrive.
Pearson is an Affirmative Action and Equal Opportunity Employer and a member of E-Verify. We want a team that represents a variety of backgrounds, perspectives and skills. The more inclusive we are, the better our work will be. All employment decisions are based on qualifications, merit and business need. All qualified applicants will receive consideration for employment without regard to race, ethnicity, color, religion, sex, sexual orientation, gender identity, gender expression, age, national origin, protected veteran status, disability status or any other group protected by law. We strive for a workforce that reflects the diversity of our communities.
To learn more about Pearson's commitment to a diverse and inclusive workforce, navigate to: Diversity, Equity & Inclusion at Pearson.
Note that the information you provide will stay confidential and will be stored securely. It will not be seen by those involved in making decisions as part of the recruitment process.
Job: TECHNOLOGY
Organization: Assessment & Qualifications
Schedule: FULL_TIME
Req ID: 13124