Knowledge Director, Financial Services, Americas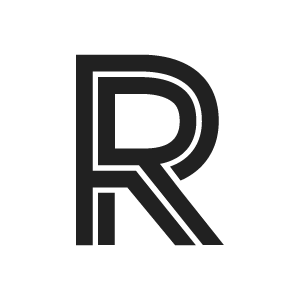 Russell Reynolds Associates
Accounting & Finance
New York, NY, USA
Posted on Thursday, August 31, 2023
The Role
Russell Reynolds Associates is looking for a Knowledge Director with the Financial Services sector in developing world-class, insight-led client development capabilities. The candidate will work with a team of regionally based executives to support our client-facing teams across the client development lifecycle. They will also be responsible for managing client development in the Americas directly, partnering with consultants to deliver differentiated pitches, pursuits, and client engagements.
The candidate will collaborate with consultants to generate unique perspectives on an exciting and rapidly developing sector landscape and drive an insight-led approach to client development, mapping out how our solutions can address the challenges and opportunities that our clients are facing.
The role requires an individual who has a commercial mindset, is intellectually highly astute, and is comfortable interacting confidently at senior leadership and c-suite levels.
Your Impact
▪ Develop and implement a strategy to enhance our global client development methods and capabilities
▪ Identify white space and develop a strategic selling approach to engaging with clients around their needs
▪ Track key triggers to originate opportunities for Russell Reynolds' services
▪ Own pursuits, pitches, and go-to-market activities across the Americas, and provide managerial oversight for activities in other regions
▪ Develop and implement a structured approach to account management, pitch and pursuit best practice, applying appropriate frameworks and models
▪ Collaborate with the Knowledge team to develop globally consistent processes for client coverage, pipeline management, and credentials
▪ Drive pro-active business development initiatives across key functions and themes
▪ Partner with Knowledge and Marketing to deliver integrated B2B marketing campaigns, through a blend of traditional and social media
Candidate Profile
Candidates for our firm are evaluated on their professional and academic achievements, ability to function in an advisory capacity to clients and candidates, pursuit of excellence, and mental agility to quickly analyze and understand a broad range of business issues. The candidate will be a critical member of the sector/practice teams around the world and will provide a service to colleagues that will allow them to go to market quickly and with outstanding insights.
Key Skills Needed for Role
▪ Highly effective communication and presentation skills
▪ Strong conceptual and analytical capabilities; able to understand clients' strategic needs
▪ Strong knowledge of financial services
▪ Strong opportunity origination capabilities
▪ A customer-centered and commercial-oriented mindset
Preferred Qualifications
▪ 8 years of experience
▪ Bachelors' degree
▪ Masters' degree preferred
▪ Relevant experience at a consulting, accounting, legal or financial services firm.
▪ Entrepreneurial and driven self-starter
▪ Intellectually curious
▪ Tenacious, with the desire to exceed expectations
▪ Able to work well under pressure
▪ Strong attention to detail and highly organized
▪ Sense of urgency
Our Commitment to Diversity and Inclusion
Diversity, equity, inclusion, and respect for individuality are at the core of our firm's culture and are essential to the success of our executive search and assessment business. Both for ourselves and our clients, we strive to attract the best people from the broadest pool of candidates. We embrace differences in race, religion, culture, gender, nationality, age, sexual orientation, thinking style, background, and perspectives, to provide a positive work environment for our employees and exemplary service to our clients.
Compensation
The compensation available for the role considers a variety of factors including, but not limited to, work location, individual skill set, previous/applicable experience, and other business needs. The estimated salary range for individuals who work in New York City is $145,000 to $160,000. This salary range represents RRA's good faith and reasonable estimate of the possible base salary range at the time of posting and is one part of the total rewards RRA provides to employees.
Our Firm
Founded in 1969, Russell Reynolds Associates (www.russellreynolds.com) is a premier provider of senior-level executive search and leadership advisory services, serving clients globally for 50 years. Our mission is to both improve the business performance of our clients through the appointment and development of outstanding and impactful leaders and teams and mitigate potential risks.
We are a private firm with 47 offices and more than 500 consultants across North and South America, Europe and Asia/Pacific, covering all major business regions including Africa, Eastern Europe and Russia, the Middle East and the South Pacific. We complete over 4,000 assignments each year. We are a private firm owned by the Managing Directors (Partners), who constitute over half of the consultants. We have deliberately chosen to remain private in order to focus exclusively on clients' leadership challenges, undistracted by the pressure of near-term earnings.
Russell Reynolds Associates has very strong relationships at the highest levels with leading global multinationals, fast-growing mid-cap multinationals and private enterprises. We work with many of the world's premier private equity and venture capital businesses. We leverage our Consultants' collective expertise to identify, assess, and develop leaders who can support the growth and success of our client organizations.
Our success over the past five decades is attributable to the outstanding quality of our people, and a culture and business strategy focused on excellence in client service:
▪ We invest in long-term relationships, taking the time to gain a thorough understanding of each client's business goals and strategy, their position in the marketplace and business life-cycle, their competition, and their culture.
▪ We assemble the most effective team to serve on each engagement, based on their expertise in the client's needs including specific leadership issues, roles, business areas, and geographies.
▪ We maintain an open dialogue with our clients, their executives, and candidates throughout an engagement, ensuring expectations are met on both sides.
▪ We identify and help develop the most experienced and proven executives as well as those with the highest potential: leaders who make an immediate and significant impact on an organization. We understand the reputation, past experience, and competencies of each executive.
▪ We develop market insights and deliver those to our clients, partnering with them to identify and meet strategic talent needs.
As a firm, Russell Reynolds strives continually to improve, by seeking out new sources of value-add for clients and by taking advantage of new developments to enhance our offerings and delivery capabilities.
Recent examples of these include:
▪ Leading a global sustainability initiative with the United Nations Global Compact
▪ Establishing a global Board Effectiveness Practice
▪ The creation of a Knowledge Leadership capability, to transform the firm into a strategic partner with its clients, and going to market with an insight-led advisory mindset
▪ Building a digital analytics capability, delivering powerful talent benchmarking tools to client
Please include your resume with your application. We regret to inform that only shortlisted candidates will be notified.
To find out more about the company, visit our website: www.russellreynolds.com