Project Coordinator / Executive Assistant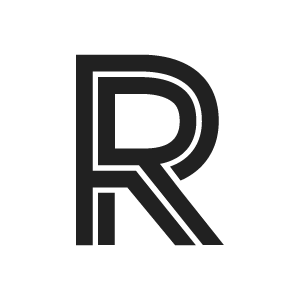 Russell Reynolds Associates
Administration
Brussels, Belgium
Posted on Monday, November 20, 2023
The Role
The Project Coordinator (PC) serves as the strategic partner to Consultant(s) by driving all aspects of an engagement forward, with a key focus on completing high-quality search work. Each search team generally consists of a Consultant, a Researcher, and PC. In essence, the PC plays a critical role as "the glue" that connects and coordinates the activities of the internal team while balancing the needs and expectations of clients and candidates.
The PC is deeply involved in all aspects of the search process, from the initial call from a prospective client to a candidate accepting the role. Based on the strategic goals and timeline for each search, the PC will prioritize, adapt, manage and seamlessly execute all search processes and communications.
The PC is often the firm's first point of contact with clients and candidate, representing both the RRA brand and that of the Consultant's, who the PC will represent if they are not immediately available. In the fast-paced search environment, the PC must also be able to quickly pivot, proactively adjust and problem solve in real-time.
Responsibilities for the role include, but are not limited to:
Project Management
Oversee the process for each search and keep every step of the process on track
Proactively manage the search team's efforts to ensure they are moving the search forward
Inform the search team of any critical updates related to client expectations or candidate pipeline; adjust the project plan accordingly and conduct triage (if needed)
Schedule all business-related meetings, calls and interviews
Project Communication & Documentation
Manage and own (where appropriate) communication with clients and candidates
Create, edit and format all client-facing documents (e.g. status memos, job specifications, business development proposals, etc.) to ensure all information is accurate and meets the client and Consultant expectations
Relationship Building & Management
Maintain excellent relationships with firm members, clients, prospects and candidates to achieve highest levels of customer service
Serve as the external liaison between the Consultant(s) and their clients and their extended team (e.g. Executive Assistants, Hiring Manager, Human Resources).
Serve as the internal liaison with all RRA team members including Researchers, Knowledge, Office Coordinators and Shared Services.
In partnership with office coordinators, host clients and candidates in the local office and act as their point of contact to create a seamless experience.
Managing Information, Data & Financials
Manage the financial aspects of search billing process, including expense report processing, client invoicing and tracking receivables
Update and maintain the integrity of the RRA confidential and proprietary database, involving data entry search activity
Partner with shared services, where required, on data entry and financial elements of the role
Business Development
Support Consultant in their business development activities including planning, content creation, and tracking of outcomes
Actively identify, develop and support Consultant's business development plan
Candidate Profile
The PC should be a proactive problem solver with strong business judgement, detail orientation and interpersonal skills. The ideal candidate can prioritize, organize, multi-task and make sound decisions in a fast-paced environment with multiple internal and external stakeholders.
Key competencies and experiences required for this role include:
Project Management and Attention to Detail. Ability to prioritize, manage, and balance a variety of project responsibilities effectively, efficiently and accurately
Problem Solving and Business Acumen. Ability to see around corners, quickly synthesize information, connect dots and develop solutions.
Relationship-Building. Excellent interpersonal relationship skills, particularly the ability to develop rapport and engage with people at all levels
Communication and Service-Orientation. Skillful communicator who can develop clear messaging, provide quality service and effectively adapt style to fit different audiences
A university degree from a respected institution is preferred. Strong proficiency in MS Office, Excel and PowerPoint.
Our Commitment to Diversity and Inclusion
Diversity, inclusion and respect for individuality are at the core of our firm's culture and are essential to the success of our executive search and assessment business. Both for ourselves and for our clients, we strive to attract the best people from the broadest pool of candidates. We embrace differences in race, religion, culture, gender, nationality, age, sexual orientation, thinking style, background and perspectives, with the goal of providing a positive work environment for our employees and exemplary service to our clients.
To apply, please submit your resume. Only shortlisted candidates will be notified.
To find out more about the company, visit our website: www.russellreynolds.com