Strategic Investments Platform Manager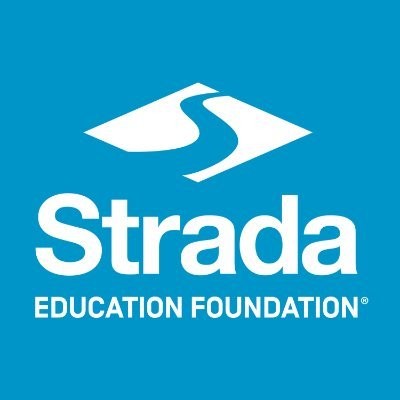 Strada Education Network
Washington, DC, USA
Posted on Saturday, April 22, 2023
Strada Education Foundation is a national nonprofit social impact organization that supports programs, policies, and organizations that strengthen connections between education and employment in the U.S., with a special focus on helping those who have faced the greatest challenges securing economic opportunity through postsecondary education or training (PSET). Our new strategic plan focuses on five strategic pillars: clear outcomes, quality coaching, affordable PSET, work-based learning, and employer alignment.
The Strategic Investments Platform Manager will be a key position in the Strategic Investments group. The Platform Manager role is a new function on the team, and this person will spearhead the development of the platform experience and value creation for Strada seed to series B- stage portfolio companies. This will entail building external relationships with founders, and internal relationships with Strada leadership, and becoming both an expert on Strada's initiatives as well as the portfolio companies, to gain an understanding of how our investees can bring strategic value to the organization.
Other responsibilities as the Platform Manager will include developing a communications and events strategy to create a community experience for investees, and supporting portfolio company financial and impact reporting. This position is a hybrid role with two days a week being in the office from either our Indianapolis or Washington DC locations.
Key Responsibilities:
Identify, lead and implement opportunities for Strada to provide value to companies, and for companies to provide insights back to Strada.
Systematize the new investment onboarding process by working with leadership teams at our portfolio companies to identify strategic support areas and track progress throughout the year.
Develop and lead communications strategy for internal and external audiences and Initiate in-person gatherings of portfolio company leadership, hosted in various locations throughout the year.
Support the team with impact measurement of portfolio companies and initiatives to expand Strada's capabilities as an impact investor, including working with Strada's research team on measurement and evaluation.
Qualifications and Experience:
Bachelor's Degree from an accredited college or university, 5- 7 years of experience with demonstrated skill proficiency, OR commensurate post secondary education credential aligning with the needs for this position.

Required Experience

Prior work at a start-up, have broader knowledge of the startup ecosystem, have worked in an accelerator or in venture capital on a platform team.
Demonstrated passion about technology, startups, and scaling from 0 to 1.
Self-starter who is proactive and takes initiative - demonstrated resourcefulness in previous roles.
Adept at identifying opportunities to add value to stakeholders and building the execution roadmap.
Good at building internal/external stakeholder relationships and engaging with organizational leadership to leverage organization assets, promoting investees both internally and externally.
Proven ability to strategize, develop and formalize processes that are repeatable and reliable.
Experienced in project management and juggling multiple priorities with ease.
Good communication skills including experience in email communications to generate engagement Team player with high EQ who thrives working cross-functionally across investment and non-investment teams and takes initiative on new projects that enhance the portfolio.
Position requires the incumbent to travel domestically approximately 20% of time that includes overnight travel.

Preferred Experience

Knowledge of impact investing and impact measurement of outcomes.
Business development, partnerships at a startup/growth stage company or early-stage firm.
Portfolio or program management at an accelerator
Diversity, equity, and inclusion are central to Strada's organizational vibrancy, employee experience, and mission. Strada is Diversity, Equity, and Inclusion Workplace-certified by Diversity for Social Impact, a strategic professional and organization development company dedicated to promoting diversity and inclusion to drive social impact worldwide. We strongly encourage applicants from people of color/the global majority, immigrant, bilingual, and bicultural individuals; people with disabilities, members of the LBGTQIA+ and gender nonconforming communities; and people with other diverse backgrounds and lived experiences. We believe every member on the team enriches our workplace by exposing us to a broad range of ways to understand and engage with the world, identify challenges, and discover, design, and deliver critical insights and solutions.