Senior Graphics Engineer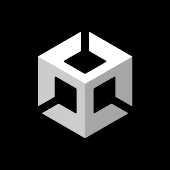 Unity Technologies
Copenhagen, Denmark
Posted on Thursday, August 17, 2023
The opportunity
As a Sr. Rendering Engineer at Unity, you will be in the unique position of working alongside some of the most forward-looking technologists in the industry helping to advance the state of real-time graphics and rendering technology. As part of our group, we research and define novel technologies, assisting Unity's product developers in realizing their goals of solving cutting-edge challenges for graphics. We aim to develop innovations that solve real problems for our users, rather than novelty for its own sake. You will join forces with the product teams to help define a successful landing path for the innovations you'll be leading to ensure they have real impact on the lives of millions of Unity creators.
What you'll be doing
Research, design, and implement innovative approaches to solving problems worth solving in real-time content creation, as complete solutions
Architect and hold the vision for the rendering systems to ensure that Unity graphics leads the industry and help set new bars for what can be achieved with real-time rendering
Closely collaborate with our other developers, technical artists and product designers to create end-to-end architectures and systems
Combine novel techniques with maximum efficiency by learning the specific operation of our hardware platform targets
Enthusiastically share your deep expertise in the area of rendering to help build a stronger community of graphics excellence
What we're looking for
Passionate rendering enthusiasts (who are good humans!) and care to work in a collaborative, supportive, and thriving team
Extensive knowledge of real-time graphics and modern computer APIs and hardware architectures. You know how to get the most out of GPUs and CPUs.
Proven experience with modern engine systems, rendering architectures and real-world productions
Solid programming skills (C#/C++/Shading Languages)
BS degree in Computer Science, Engineering, or a related field, or equivalent experience.
You might also have
Extensive experience of working on large multi-platform engines
Successfully shipped AAA games on mobile or consoles | PCs
In-depth knowledge of photorealistic rendering techniques (Physically-Based Rendering, Real-Time Ray Tracing, Global Illumination, Computational Geometry, MIS, and more)
Life at Unity
Unity (NYSE: U) is the world's leading platform for creating and operating real-time 3D (RT3D) content. Creators, ranging from game developers to artists, architects, automotive designers, filmmakers, and others, use Unity to make their imaginations come to life. Unity is the foundation upon which the world's most powerful digital content is created. Specifically, Unity's platform provides a comprehensive set of software solutions to create, run and monetize interactive, real-time 2D and 3D content for mobile phones, tablets, PCs, consoles, and augmented and virtual reality devices.
In the fourth quarter of 2022, more than 70% of the top 1000 mobile games were made with Unity as derived from a blended number of the top 1000 games in the Google Play Store and Apple App Store. In 2022, Made with Unity Applications had more than 4 billion downloads per month. For more information, please visit www.unity.com.
Unity is a proud equal opportunity employer. We are committed to fostering an inclusive, innovative environment and celebrate our employees across age, race, color, ancestry, national origin, religion, disability, sex, gender identity or expression, sexual orientation, or any other protected status in accordance with applicable law. Our differences are strengths that enable us to support the growing and evolving needs of our customers, partners, and collaborators. If there are preparations or accommodations we can make to help ensure you have a comfortable and positive interview experience, please fill out this form to let us know.
This position requires the incumbent to have a sufficient knowledge of English to have professional verbal and written exchanges in this language since the performance of the duties related to this position requires frequent and regular communication with colleagues and partners located worldwide and whose common language is English.
Headhunters and recruitment agencies may not submit resumes/CVs through this website or directly to managers. Unity does not accept unsolicited headhunter and agency resumes. Unity will not pay fees to any third-party agency or company that does not have a signed agreement with Unity.
Your privacy is important to us. Please take a moment to review our Prospect and Applicant Privacy Policies. Should you have any concerns about your privacy, please contact us at DPO@unity.com.
#LI-JM2 #SEN