Senior Client Partner, Ads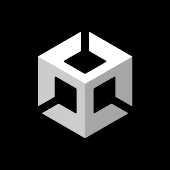 Unity Technologies
New York, NY, USA
Posted on Saturday, August 26, 2023
The Opportunity
Unity, the global leader in in-app mobile monetization solutions, seeks a seasoned sales person to join the Agency and Brands Partnership team!
This is an exciting opportunity to make a significant impact for a well established, high growth, and reputable mobile marketplace. Experience in mobile and/or programmatic sales is required.
We are looking for an established sales person with great agency and brand contacts, as well as plenty of experience working with digital investment teams and programmatic trading desks at both clients and agencies. You will help guide Unity's US brand relationships and help elevate our partnerships within major agency holding companies.
Specifically, you will position the Unity's in-app mobile exchanges – to build compelling structures and packages for media buyers. This includes packaging the best-in-class app developers, audiences, creatives, and outcomes – along with Unity's data and optimization capabilities into long term private and preferred deal types and/or managed service campaigns!
What you'll be doing
Spot commercial opportunities, set up meetings with and present to key personnel and clients
Articulate the interplay between DSP and SSP clearly to generalist marketing audiences
Understand the restrictions that come with today's different ad serving software and formats and be able to work collaboratively with key internal and external collaborators to solve for them
Have a solid understanding of 3rd party ad measurement software
Understand and leverage the broader Unity value proposition, particularly around insight and data, to drive programmatic spend
What we're looking for...
A validated digital media sales experience (with proof of your sales abilities)
A network of positive relationships and an excellent reputation with key media agency and trading desk personnel
An advanced understanding of the programmatic ad marketplaces
Ability to work quickly and efficiently in a fast-paced environment with tight deadlines
You may also have...
Adtech passion- well-rounded experience and understanding of the ecosystem.
Gregarious: enjoy being part of the media industry and building relationships with clients and agencies
A high-energy and passionate self-starter. You have strong analytical skills and are very comfortable in a fast-paced, high-growth start-up environment.
Life at Unity
Unity (NYSE: U) is the world's leading platform for creating and operating real-time 3D (RT3D) content. Creators, ranging from game developers to artists, architects, automotive designers, filmmakers, and others, use Unity to make their imaginations come to life. Unity is the foundation upon which the world's most powerful digital content is created. Specifically, Unity's platform provides a comprehensive set of software solutions to create, run and monetize interactive, real-time 2D and 3D content for mobile phones, tablets, PCs, consoles, and augmented and virtual reality devices.
In the fourth quarter of 2022, more than 70% of the top 1000 mobile games were made with Unity as derived from a blended number of the top 1000 games in the Google Play Store and Apple App Store. In 2022, Made with Unity Applications had more than 4 billion downloads per month. For more information, please visit www.unity.com.
Unity is a proud equal opportunity employer. We are committed to fostering an inclusive, innovative environment and celebrate our employees across age, race, color, ancestry, national origin, religion, disability, sex, gender identity or expression, sexual orientation, or any other protected status in accordance with applicable law. Our differences are strengths that enable us to support the growing and evolving needs of our customers, partners, and collaborators. If there are preparations or accommodations we can make to help ensure you have a comfortable and positive interview experience, please fill out this form to let us know.
Headhunters and recruitment agencies may not submit resumes/CVs through this website or directly to managers. Unity does not accept unsolicited headhunter and agency resumes. Unity will not pay fees to any third-party agency or company that does not have a signed agreement with Unity.
This position requires the incumbent to have a sufficient knowledge of English to have professional verbal and written exchanges in this language since the performance of the duties related to this position requires frequent and regular communication with colleagues and partners located worldwide and whose common language is English.
Your privacy is important to us. Please take a moment to review our Prospect and Applicant Privacy Policies. Should you have any concerns about your privacy, please contact us at DPO@unity.com.
*Note: Certain locations require a good faith disclosure of the base pay for the role. The actual base pay for the successful candidate may differ based on location and level.
Gross pay salary