Senior Product Manager, Attribution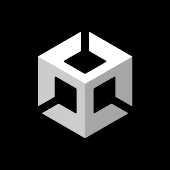 Unity Technologies
Product
London, UK
Posted on Monday, September 25, 2023
The Opportunity
We are in search of a seasoned Senior Technical Product Manager to join our dynamic Foundation Team. In this role, you will be instrumental in supporting and enabling our Data Science teams and Backend Engineers. You will be responsible for driving the development of foundational tools, infrastructure, and services that underpin our data and machine learning initiatives, ensuring that our teams can deliver data-driven solutions efficiently.
You will draw upon your past experience working with all aspects of product management from research to roadmapping. We value prior experience in mobile advertising, user acquisition, and advertising technology in a fast-growth company or a software startup. We are also super interested in inquisitive and passionate people above all. In addition to your solid understanding of product and Ads, you'll use your communication skills, both in writing and in person to work closely with data scientists, engineers and most of all our other product teams across the globe! Helping bring new services to market!
What you'll be doing
Develop and execute a comprehensive technical product strategy & roadmap for the Foundation Team, aligning it with the broader company goals and the needs of Data Science and Backend Engineering teams.
Collaborate closely with Backend Engineers to design and maintain robust data infrastructure and services that support data collection, storage, and processing.
Establish and maintain data quality standards, ensuring data reliability and accuracy for analytics and modeling purposes.
Gathering: Collaborate with stakeholders, including Data Scientists and Backend Engineers, to gather and prioritize technical product requirements.
Performance Optimization: Continuously assess and optimize data infrastructure and tools for scalability, performance, and cost-effectiveness.
What we're looking for
Experience within Ad tech, mobile advertising or user acquisition
Ability to build relationships with other teams in different offices to enable working on shared product goals
Ability to think critically about product strategy, positioning and customer value
Ability to effectively communicate and discuss technical requirements with engineering, data science, and commercial teams
You might also have
Passion for game developers and their creations
Life at Unity
Unity (NYSE: U) is the world's leading platform for creating and operating real-time 3D (RT3D) content. Creators, ranging from game developers to artists, architects, automotive designers, filmmakers, and others, use Unity to make their imaginations come to life. Unity is the foundation upon which the world's most powerful digital content is created. Specifically, Unity's platform provides a comprehensive set of software solutions to create, run and monetize interactive, real-time 2D and 3D content for mobile phones, tablets, PCs, consoles, and augmented and virtual reality devices.
In the fourth quarter of 2022, more than 70% of the top 1000 mobile games were made with Unity as derived from a blended number of the top 1000 games in the Google Play Store and Apple App Store. In 2022, Made with Unity Applications had more than 4 billion downloads per month. For more information, please visit www.unity.com.
Unity is a proud equal opportunity employer. We are committed to fostering an inclusive, innovative environment and celebrate our employees across age, race, color, ancestry, national origin, religion, disability, sex, gender identity or expression, sexual orientation, or any other protected status in accordance with applicable law. Our differences are strengths that enable us to support the growing and evolving needs of our customers, partners, and collaborators. If there are preparations or accommodations we can make to help ensure you have a comfortable and positive interview experience, please fill out this form to let us know.
This position requires the incumbent to have a sufficient knowledge of English to have professional verbal and written exchanges in this language since the performance of the duties related to this position requires frequent and regular communication with colleagues and partners located worldwide and whose common language is English.
Headhunters and recruitment agencies may not submit resumes/CVs through this website or directly to managers. Unity does not accept unsolicited headhunter and agency resumes. Unity will not pay fees to any third-party agency or company that does not have a signed agreement with Unity.
International relocation support is not available for this position.
Your privacy is important to us. Please take a moment to review our Prospect and Applicant Privacy Policies. Should you have any concerns about your privacy, please contact us at DPO@unity.com.
#LI-JP1 #SEN