Senior 3D Artist, Playtime team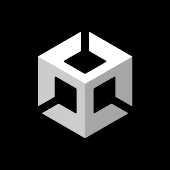 Unity Technologies
Berlin, Germany
Posted on Wednesday, October 11, 2023
The opportunity
Joining our "Playtime Team" offers you a chance to collaborate with gaming industry experts on long-lifetime games with a global player base, as well as engaging in new entrepreneurial ventures. Additionally, we are actively exploring innovative genres in mobile gaming, including hybrid-casual games and casual in the future, which present exciting opportunities for growth and creativity.
The Playtime team was established to develop common tools and features for game creators. The goal of the team is to characterize and develop default products that will allow game developers easy assimilation and save time and resources. Among the tools and features there is a meta layer tool, leaderboard & leagues, missions, monetization tools and mini games, where the artist's goal is to produce a variety of default covers for each of the tools.
What you'll be doing
Create environmental and 3D art assets for games
Optimize models for real-time rendering in Unity 3D
Provide reference art for games
Design UI/UX elements and contribute to developing in-game tools
Manage and integrate assets into versioned repositories
Seek feedback and collaborate for high-quality outcomes
What we're looking for
Proficiency in UI/UX design, Photoshop, Unity, and Blender (or other 3D software)
Familiarity with repository management, asset optimization, and pipeline creation
Good English communication skills
Ability to integrate art into Unity projects for testing
Previous Unity experience
You might also have
Experience in HybridCasual games
Familiarity with version control (GitHub)
Life at Unity
Unity (NYSE: U) is the world's leading platform for creating and operating real-time 3D (RT3D) content. Creators, ranging from game developers to artists, architects, automotive designers, filmmakers, and others, use Unity to make their imaginations come to life. Unity is the foundation upon which the world's most powerful digital content is created. Specifically, Unity's platform provides a comprehensive set of software solutions to create, run and monetize interactive, real-time 2D and 3D content for mobile phones, tablets, PCs, consoles, and augmented and virtual reality devices.
In the fourth quarter of 2022, more than 70% of the top 1000 mobile games were made with Unity as derived from a blended number of the top 1000 games in the Google Play Store and Apple App Store. In 2022, Made with Unity Applications had more than 4 billion downloads per month. For more information, please visit www.unity.com.
Unity is a proud equal opportunity employer. We are committed to fostering an inclusive, innovative environment and celebrate our employees across age, race, color, ancestry, national origin, religion, disability, sex, gender identity or expression, sexual orientation, or any other protected status in accordance with applicable law. Our differences are strengths that enable us to support the growing and evolving needs of our customers, partners, and collaborators. If there are preparations or accommodations we can make to help ensure you have a comfortable and positive interview experience, please fill out this form to let us know.
This position requires the incumbent to have a sufficient knowledge of English to have professional verbal and written exchanges in this language since the performance of the duties related to this position requires frequent and regular communication with colleagues and partners located worldwide and whose common language is English.
Headhunters and recruitment agencies may not submit resumes/CVs through this website or directly to managers. Unity does not accept unsolicited headhunter and agency resumes. Unity will not pay fees to any third-party agency or company that does not have a signed agreement with Unity.
Your privacy is important to us. Please take a moment to review our Prospect and Applicant Privacy Policies. Should you have any concerns about your privacy, please contact us at DPO@unity.com.
Relocation support is not available for this position. Work visa/immigration sponsorship is not available for this position.
#LI-JP1 #SEN