Senior Software Engineer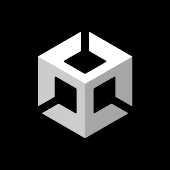 Unity Technologies
Software Engineering
Bellevue, WA, USA
Posted on Wednesday, October 18, 2023
The Opportunity
The Strategic Partner Support Team at Unity Technologies is seeking a Partner Engineer who leads our VIP customer accounts. As a member of the global Unity Customer Success Everywhere organization, you tackle game developers' hard problems and support them in achieving their success goals.
You will answer questions from the development customers and deepen their understanding and trust in Unity. You will also accurately share customer feedback from the support work to build knowledge as valuable assets. This makes it possible to relate the information for better product development with the Unity internal teams, including R&D, and further improve our products and services. This is a very critical pipeline responsibility that connects game development partners and Unity.
What you'll be doing
Provide consulting and engineering support to the major game developers.
Have phenomenal communications with customers to respond to their inquiries and address issues.
Be responsible for maintaining high-quality services for our customers, exploring solutions with Unity team members, and solving them to provide better services.
You may also provide urgent support per the customer's request. To rescue the team, you will encourage positive relationships among the customer, game development team, technical support group, and multiple Unity departments to strive for a timely resolution.
What we're looking for
Expertise in video game production methods. Game development experience using Unity on console hardware (i.e. Nintendo Switch, PlayStation, etc.).
Leadership experience in console game development production.
Internal and external business coordination, especially in B2B customer relations, technical consulting, engineering support, etc.
Wonderful interpersonal skills and customer responsiveness enable well-mannered and flexible communication with customers.
Passion for helping other developers.
You might also have
Flexibility to adapt work hours in order to work with overseas (EMEA, APAC) teams, and possibly to be on a business trip (domestic/international) on short notice.
Professional experience with video game development teams or clients in Japan.
Familiarity with Japanese business protocols and Japanese language skills are definitely a plus.
Life at Unity
Unity (NYSE: U) is the world's leading platform for creating and operating real-time 3D (RT3D) content. Creators, ranging from game developers to artists, architects, automotive designers, filmmakers, and others, use Unity to make their imaginations come to life. Unity is the foundation upon which the world's most powerful digital content is created. Specifically, Unity's platform provides a comprehensive set of software solutions to create, run and monetize interactive, real-time 2D and 3D content for mobile phones, tablets, PCs, consoles, and augmented and virtual reality devices.
In the fourth quarter of 2022, more than 70% of the top 1000 mobile games were made with Unity as derived from a blended number of the top 1000 games in the Google Play Store and Apple App Store. In 2022, Made with Unity Applications had more than 4 billion downloads per month. For more information, please visit www.unity.com.
Unity is a proud equal opportunity employer. We are committed to fostering an inclusive, innovative environment and celebrate our employees across age, race, color, ancestry, national origin, religion, disability, sex, gender identity or expression, sexual orientation, or any other protected status in accordance with applicable law. Our differences are strengths that enable us to support the growing and evolving needs of our customers, partners, and collaborators. If there are preparations or accommodations we can make to help ensure you have a comfortable and positive interview experience, please fill out this form to let us know.
This position requires the incumbent to have a sufficient knowledge of English to have professional verbal and written exchanges in this language since the performance of the duties related to this position requires frequent and regular communication with colleagues and partners located worldwide and whose common language is English.
Headhunters and recruitment agencies may not submit resumes/CVs through this Web site or directly to managers. Unity does not accept unsolicited headhunter and agency resumes. Unity will not pay fees to any third-party agency or company that does not have a signed agreement with Unity.
Relocation support is not available for this position.
Work visa/immigration sponsorship is not available for this position.
Your privacy is important to us. Please take a moment to review our Prospect and Applicant Privacy Policies. Should you have any concerns about your privacy, please contact us at DPO@unity.com
#LI-LM4 #SEN
*Note: Certain locations require a good faith disclosure of the base pay for the role. The actual base pay for the successful candidate may differ based on location and level.
Gross pay salary