Tech Artist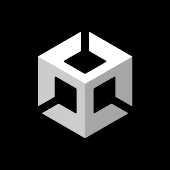 Unity Technologies
Brighton, UK
Posted on Saturday, October 21, 2023
The opportunity
Unity's Industry team is growing and we are looking for talented technical artists. Our professional services team works across multiple platforms and industries, incorporating cutting edge technologies like XR, ML, robotics and IoT. We use the Unity engine to build custom software solutions in a wide range of technically diverse fields, including architecture, automotive, retail, entertainment and games!
Your day-to-day work will apply your diverse technical art skill set on an application project team. As a Senior Technical Artist, you'll play a meaningful role in each phase of your projects, from concept and proposal to planning and implementation, through client delivery. While your focus will be on building real-time 3D experiences, you'll also work with our engineers and designers to ingest and visualize real world data. You're an experienced technical artist that owns your work, helps guide others, and maintains a passion to learn and grow. You have the confidence and skills to champion and drive outstanding interactive experiences for discerning clients.
Our cross-disciplinary teams consist of world class application & cloud developers, technical artists, 3d artists, UX & UI designers. Our goal is to inspire customers and transform industries. We are committed to maintaining a diverse team, and we welcome and encourage applicants with diverse experiences and backgrounds.
What we're looking for
Solid understanding of one or more 3D creation suites (Maya, Blender, etc)
Experience and technical understanding of 3D model optimization and performance
Experience writing, modifying, or optimizing shaders or other rendering effects.
Experience with art production workflows such as modeling, texturing, rigging, animation, or lighting with HDRP/URP
Intermediate skill with C# or another programming language
You might also have
Experience with commercial/industrial data (CAD, BIM, GIS, LIDAR, point clouds, etc.)
Production experience with developing headset AR/VR applications
Rendering performance & optimization techniques
Life at Unity
Unity (NYSE: U) is the world's leading platform for creating and operating real-time 3D (RT3D) content. Creators, ranging from game developers to artists, architects, automotive designers, filmmakers, and others, use Unity to make their imaginations come to life. Unity is the foundation upon which the world's most powerful digital content is created. Specifically, Unity's platform provides a comprehensive set of software solutions to create, run and monetize interactive, real-time 2D and 3D content for mobile phones, tablets, PCs, consoles, and augmented and virtual reality devices.
In the fourth quarter of 2022, more than 70% of the top 1000 mobile games were made with Unity as derived from a blended number of the top 1000 games in the Google Play Store and Apple App Store. In 2022, Made with Unity Applications had more than 4 billion downloads per month. For more information, please visit www.unity.com.
Unity is a proud equal opportunity employer. We are committed to fostering an inclusive, innovative environment and celebrate our employees across age, race, color, ancestry, national origin, religion, disability, sex, gender identity or expression, sexual orientation, or any other protected status in accordance with applicable law. Our differences are strengths that enable us to support the growing and evolving needs of our customers, partners, and collaborators. If there are preparations or accommodations we can make to help ensure you have a comfortable and positive interview experience, please fill out this form to let us know.
Work visa/immigration sponsorship is not available for this position.
This position requires the incumbent to have a sufficient knowledge of English to have professional verbal and written exchanges in this language since the performance of the duties related to this position requires frequent and regular communication with colleagues and partners located worldwide and whose common language is English.
Headhunters and recruitment agencies may not submit resumes/CVs through this website or directly to managers. Unity does not accept unsolicited headhunter and agency resumes. Unity will not pay fees to any third-party agency or company that does not have a signed agreement with Unity.
#LI-DF1 #SEN