Senior Rendering Research Engineer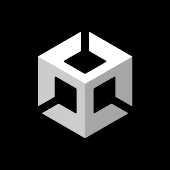 Unity Technologies
Wellington, New Zealand
Posted on Monday, October 30, 2023
We believe work is better when people are in the same physical space together. At Unity, we offer a hybrid-first approach that fosters the alignment and connectedness we get from being together while retaining the benefits of flexibility. Employees are expected to work from an office on average 3-days a week unless otherwise agreed with the company or specified in their employment contract.
Unity/Wētā Digital's Rendering Department builds sophisticated production rendering technology for high-quality final frame rendering as well as consistent and interactive visualisations. We are searching for an agile and driven engineer to expand our rendering team to evolve our GPU-based inhouse realtime rendering engine, Gazebo. This engine is a crucial part in the creative process of our production pipeline for lighting, virtual production, scene layout and modelling.
An extensive understanding of current and future interactive rendering and optimisation techniques for modern GPU hardware architectures is required. In this position you will work in a team of highly skilled rendering researchers and engineers, and your work will directly impact how artists will transform their creativity to cinematic movie production in our studio.
International relocation is not available for this position.
What You'll Be Doing
Researching and implementing the latest graphics technologies and techniques
Helping design and evolve a highly performant and robust realtime rendering architecture that scales to complex production demands
Maintaining a custom Graphics Rendering API for Vulkan and OpenGL
Supporting existing software by triaging user issues and implementing new features
Collaborating with Pipeline, Engineering, Rendering, and Research departments to develop and maintain interacting software
What We're Looking For
Proficient in C++, including debugging and profiling skills (additionally, Linux experience is a preference)
Can work independently but also collaborate with team members and external users across the facility
In-depth of past and current real-time rendering techniques
Experience with modern OpenGL and Vulkan and techniques such as GPU-Driven Rendering, Ray Tracing and Bindless rendering
Familiarity with the foundations of physically based shading models
You Might Also Have
Knowledge of current GPU and CPU profiling tools including Nsight Graphics, RenderDoc and Vtune; Path tracing/ Light Transport
Familiarity with VFX production pipelines and common DCC apps (Maya, Motionbuilder, etc) and Python
Hands-on experience with debugging tools such as gdb, vtune
Life at Unity
Unity (NYSE: U) is the world's leading platform for creating and operating real-time 3D (RT3D) content. Creators, ranging from game developers to artists, architects, automotive designers, filmmakers, and others, use Unity to make their imaginations come to life. Unity is the foundation upon which the world's most powerful digital content is created. Specifically, Unity's platform provides a comprehensive set of software solutions to create, run and monetize interactive, real-time 2D and 3D content for mobile phones, tablets, PCs, consoles, and augmented and virtual reality devices.
In the fourth quarter of 2022, more than 70% of the top 1000 mobile games were made with Unity as derived from a blended number of the top 1000 games in the Google Play Store and Apple App Store. In 2022, Made with Unity Applications had more than 4 billion downloads per month. For more information, please visit www.unity.com.
Unity is an equal opportunity employer committed to fostering an inclusive, innovative environment with the best employees. Therefore, we provide employment opportunities without regard to age, race, color, ancestry, national origin, disability, gender, or any other protected status in accordance with applicable law. If there are preparations or accommodations we can make to help ensure you have a comfortable and positive interview experience, please fill out this form to let us know.
This position requires the incumbent to have a sufficient knowledge of English to have professional verbal and written exchanges in this language since the performance of the duties related to this position requires frequent and regular communication with colleagues and partners located worldwide and whose common language is English.
Headhunters and recruitment agencies may not submit resumes/CVs through this website or directly to managers. Unity does not accept unsolicited headhunter and agency resumes. Unity will not pay fees to any third-party agency or company that does not have a signed agreement with Unity.
Your privacy is important to us. Please take a moment to review our Prospect and Applicant Privacy Policies. Should you have any concerns about your privacy, please contact us at DPO@unity.com.
#LI-EL2 #SEN