Senior Data Engineer, Unity Ads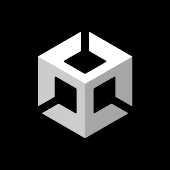 Unity Technologies
Data Science
San Francisco, CA, USA
Posted on Thursday, November 9, 2023
We believe work is better when people are in the same physical space together. At Unity, we offer a hybrid-first approach that fosters the alignment and connectedness we get from being together while retaining the benefits of flexibility. Employees are expected to work from an office on average 3-days a week unless otherwise agreed with the company or specified in their employment contract.
The Opportunity
Unity powers over half of all the world's games and over two-thirds of the world's VR and AR products. We put the most powerful creative tools in the hands of millions of developers and artists through our foundational principle of Democratization of Development. We are hard at work integrating revolutionary monetization systems deep into the core of Unity's engine. Combining data from over a billion players with sophisticated deep learning technology and in-house proprietary analytics. The goal: to make our customers more successful and their consumers happier!
Unity is looking for a Senior Data Engineer who will join a team focusing on building the next generation of Unity's monetization suite. As the top-tier development platform for online and mobile games, Unity is helping take developer's creations further and faster than ever before. Unity Monetization enables developers to build a business through advertising, in-app purchases, and analytics. Our fast-growing business requires you to care about system scalability, performance, and processing big volumes of data. In addition, the system's functional requirements also drive us towards the use of rule engines and machine learning.
What you'll be doing
Collaborate with multi-functional teams to ingest, transform, and load data from various sources into the data lakehouse and the knowledge graph, ensuring data quality and reliability
Create and maintain knowledge graphs by modeling structured and unstructured data into graph representations, and enabling efficient traversal and analysis
Develop data models to define the structure and relationships within the graph, ensuring data accuracy and consistency
Lead the implementation and deployment of graph databases (e.g., Neo4j, TigerGraph, JanusGraph) within our infrastructure, optimizing performance and scalability
Apply graph algorithms (e.g., PageRank, community detection, shortest path) to extract valuable insights and patterns from the knowledge graph, driving data-driven decision-making
Drive key business initiatives with multiple teams and stakeholders across the organization and work across teams to instill engineering best practices and patterns
What we're looking for
Understanding of how different data storage engines work and what are the limitations (SQL, NoSQL, key-value stores, graph stores)
Data Integration/ELT and distributed computing frameworks (e.g., DBT, Airflow, Apache Spark/Flink)
Graph Database Management Systems (e.g., Neo4j, Dgraph, TigerGraph, TypeDB, Amazon Neptune) and Query Languages (e.g., SPARQL, GraphQL, Cypher)
Programming Languages (e.g., Python, Java, Scala, Golang) and Graph Algorithms Libraries (e.g., NetworkX, Gephi)
Containerization and Orchestration (e.g., Docker, Kubernetes)
You might also have...
Knowledge of ad-serving platforms and online advertising systems
Able to architect new solutions that combine services, data preparation and preprocessing, graph and/or machine learning models, and data presentation.
Knowledge of event-streaming platforms (e.g., Apache Kafka, Google Pub/Sub)
Life at Unity
Unity (NYSE: U) is the world's leading platform for creating and operating real-time 3D (RT3D) content. Creators, ranging from game developers to artists, architects, automotive designers, filmmakers, and others, use Unity to make their imaginations come to life. Unity is the foundation upon which the world's most powerful digital content is created. Specifically, Unity's platform provides a comprehensive set of software solutions to create, run and monetize interactive, real-time 2D and 3D content for mobile phones, tablets, PCs, consoles, and augmented and virtual reality devices.
In the fourth quarter of 2022, more than 70% of the top 1000 mobile games were made with Unity as derived from a blended number of the top 1000 games in the Google Play Store and Apple App Store. In 2022, Made with Unity Applications had more than 4 billion downloads per month. For more information, please visit www.unity.com.
Unity is a proud equal opportunity employer. We are committed to fostering an inclusive, innovative environment and celebrate our employees across age, race, color, ancestry, national origin, religion, disability, sex, gender identity or expression, sexual orientation, or any other protected status in accordance with applicable law. Our differences are strengths that enable us to support the growing and evolving needs of our customers, partners, and collaborators. If there are preparations or accommodations we can make to help ensure you have a comfortable and positive interview experience, please fill out this form to let us know.
Pursuant to the San Francisco Fair Chance Ordinance, we will consider for employment qualified applicants with arrest and conviction records.
This position requires the incumbent to have a sufficient knowledge of English to have professional verbal and written exchanges in this language since the performance of the duties related to this position requires frequent and regular communication with colleagues and partners located worldwide and whose common language is English.
Headhunters and recruitment agencies may not submit resumes/CVs through this Web site or directly to managers. Unity does not accept unsolicited headhunter and agency resumes. Unity will not pay fees to any third-party agency or company that does not have a signed agreement with Unity.
Domestic relocation is available.
Work visa/immigration sponsorship is provided for this role.
Your privacy is important to us. Please take a moment to review our Prospect and Applicant Privacy Policies. Should you have any concerns about your privacy, please contact us at DPO@unity.com.
*Note: Certain locations require a good faith disclosure of the base pay for the role. The actual base pay for the successful candidate may differ based on location and level.
Gross pay salary